Welcome to JPL Connect
A diverse, dynamic and growing technology company that comes to YOU for your technology needs.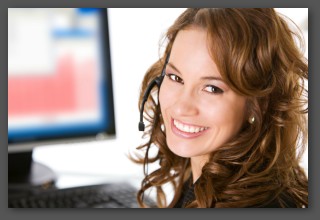 Whether you're a home user or SMB, with over 17 years of experience, you can count on our IT expertise for your technology needs. We specialize in PC/Server Hardware Sales/Installation/Service/Support, Windows Based Server/Small Business Server and Exchange installation and support, Novell based Server installation and support, MAC Support, VOIP/Integrated T-1/Softphone/SIP Solutions, VPN and Remote Access Solutions, Phone and Computer Network wiring, Residential and Business wireless installation, optimization and support, Web and Email Hosting Services, Technical Training, DSL/Cable modem installation, Firewall/Router installation and BlackBerry/Smartphone Integration, Installation and Support.
We also specialize in network design, installation, troubleshooting, repair, updating and maintenance; this also includes wired and wireless and remote access solutions. We can assist you every step of the way to ensure you get the highest quality equipment and service you deserve. We can perform site surveys, determine the best infrastructure for your needs, then provide a full layout and estimate from Integrated T-1/VOIP and Data to Server and Desktop solutions. In addition, we help aid in implementing new technology by training you and your staff to access the new resources available to you.
We offer pro-active solutions that stop problems before they can begin. Whether it's installing a new anti-virus program, updating an older computer, or implementing a back-up solution, our technicians can identify possible future issues which can save you time and money.
We know that old and new technology can run into issues all times of day, not just during "business hours". For that reason, we have a technician on call 24 hours a day, 7 days a week. We also know that it's easier to have us come to you than it is for you to come to us. That's why we make service calls to your site and offer many flexible maintenance plans and service contracts catered to your needs.
JPL Connect, LLC, Your Mobile PC and Networking Doctor Now Open for Business
We are committed to joint success through our partnership with you!